Today the Australian Cycling Academy announced that Cameron Scott has signed with WorldTour team Bahrain Victorious for the next two years.
After a successful racing block in Belgium earlier this year Cameron has caught the attention of one of the World's top teams.
Currently leading the men's National Road Series, he has had a solid season of success including a victory at the Melbourne to Warrnambool, the longest and one of the most prestigious races on the Australian racing calendar and an impressive sprint to win the 28th annual Memorial Philippe Van Coningsloo in Belgium.
Australian Cycling Academy CEO Matt Wilson congratulated Cameron acknowledging the dedication and commitment he has shown since joining the Australian Cycling Academy.
"It is with tremendous pride that that we make this announcement today that Cameron will join one of the top WorldTour teams in Bahrain Victorious for the next two years," Matt said.
"Cameron has been with the Australian Cycling Academy since its inception in 2018 and his development and professionalism is testament not only to himself but to the work of our dedicated and passionate staff, he has had many setbacks over the years but despite that, he has showed character and belief to overcome them and is now set to show what he can do on the world's biggest stage."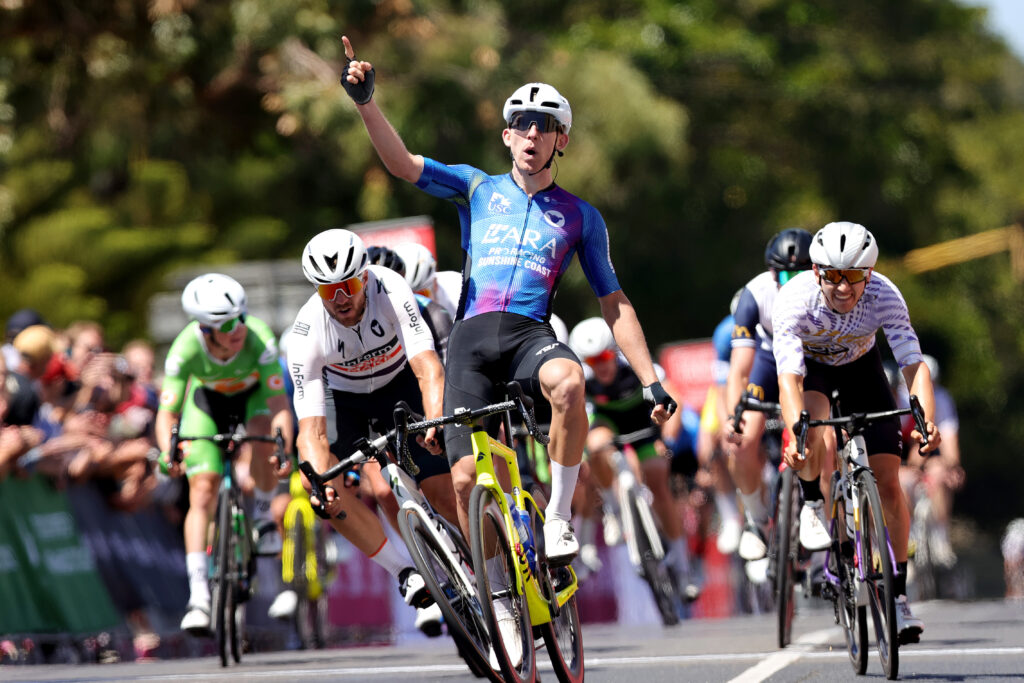 Like most riders, for Cameron the WorldTour has always been a long-term goal.
"Joining the WorldTour for me is a big relief I've been working pretty hard over the last couple of years to make it happen. I've had a few setbacks along the way but now that it's finally come together, I'm really excited!" Cameron said.
"It has been a lifelong goal for me and I am so grateful for the opportunity to achieve this with such a great team,
Matt, Ben and the whole ACA team have been a huge help, providing opportunities to race and showcase my ability, they've really done everything they can to get me to the next level."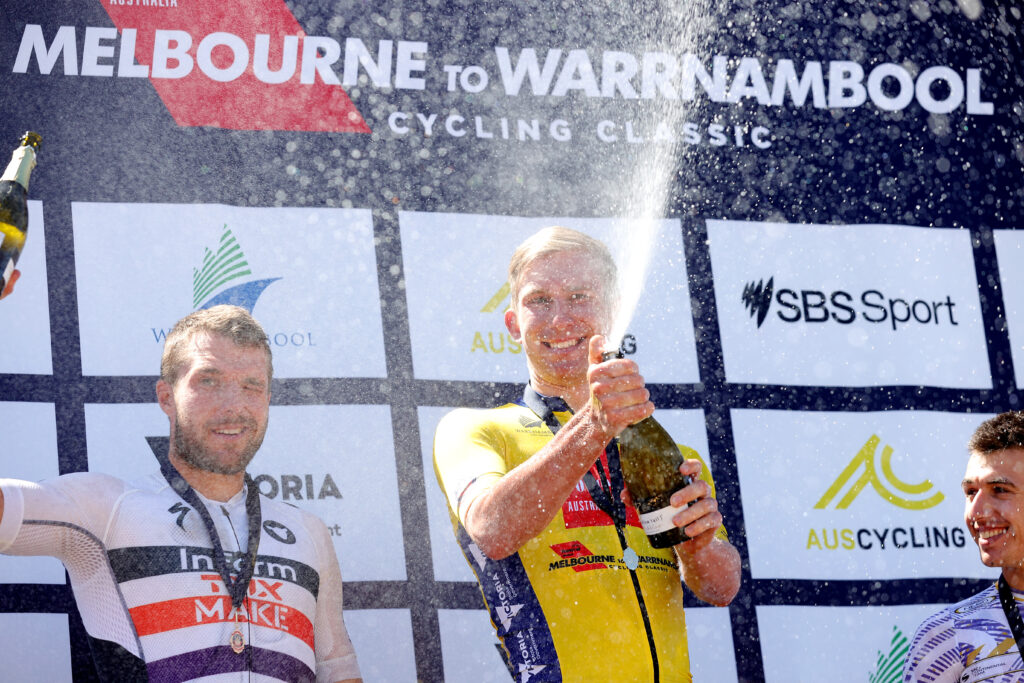 While the past few years have had some challenges including the onset of COVID impacting racing both in Australia and overseas, plus a long recovery from a major crash during the National Road Series in 2020, he has remained committed to his goal of joining a professional team.
"I had to work really hard again to get myself back to a level where I could prove myself to the big teams,
The men's ARA Pro Racing Sunshine Coast team have also played a huge part in my progression, they've dedicated their results to me, and they've helped me get the results I needed to take it to the next level."
Earlier this year the Australian Cycling Academy announced their partnership with Arc Sports with a focus on transitioning riders from the development ranks into the top-tier WorldTour scene.
Arc Sports Director James Lazarus congratulated Cameron on his contract.
"Cam is really deserving of this WorldTour contract. We're thrilled for him and look forward to watching the next stage of his career in one of the best teams in the world."
Cameron will relocate to Europe in 2023 and is looking to make his debut on the WorldTour here in Australia at the National Road Championships and Santos Tour Down Under in January.