New year, new name, new kit – same ethos!
We're excited to see what we've got in store for ARA Skip Capital riders in 2023.
With some new and familiar faces this year some of our riders kicked off the year at Bay Crits with some great results including Blake Agnoletto's debut with the team – 3rd overall on the GC.
The entire team is getting ready for five jam-packed days of racing at Road Nats, where Australia's best will battle for the green and gold.
A big thank you to each of our partners – we're looking forward to a big year of racing.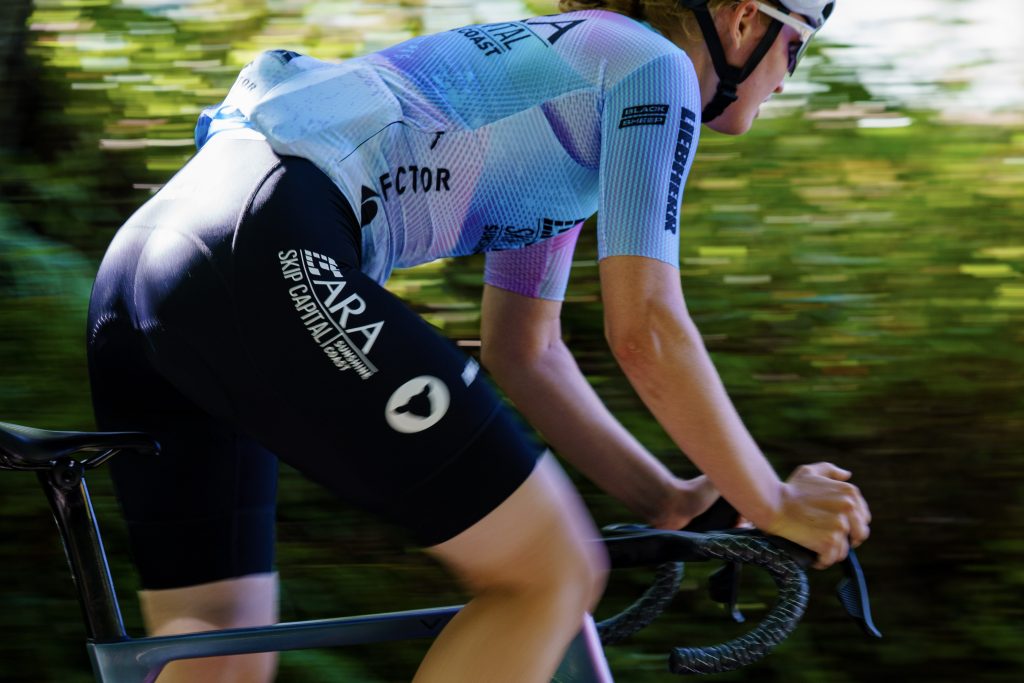 This year's team includes some familiar faces including Kane Richards who took out the overall general classification for the National Road Series.
Craig Wiggins also returns after finishing his year with incredible form and multiple win's under his belt including a stage win at Tour de Langkawi and the final NRS race of the series at Devonport Criterium.
2023 ARA Skip Capital Women's Team
Alisha Wells
Alex Martin-Wallace
Bronte Stewart
Chloe Moran
Georgie Whitehouse
Issy Carnes
Lauren Bates
Lucy Stewart
Rachael Wales
Sophie Edwards
Sophie Marr
2023 ARA Skip Capital Men's Team
Alex Eaves
Alvin Ngai
Blake Agnelotto
Brady Gilmore
Craig Wiggins
Dylan Proctor-Parker
Declan Trezise
Tyler Tomkinson
Hamish Mckenzie
Kane Richards
Lachlan Miller
Myles Stewart
Noah Blannin
Oliver Bleddyn
Will Eaves
Will Holmes