Sophie has powered through to win the bunch sprint and take out the second edition of the Women's Warrnambool Cycling Classic.
A huge effort from each of our ARA Skip Capital ladies yesterday with Lucie Stewart placing 4th and also receiving the Best Young Rider jersey.
It was a super-charged bunch sprint that decided the title, with Sophie surging to the line to claim the second iteration of the Lochard Energy Warrnambool Women's Cycling Classic – one of the longest one-day road races in the world for women at 160 kilometres.
Sophie also made it back-to-back wins for ARA Skip Capital women after Maeve Plouffe made history and took the inaugural title in 2022.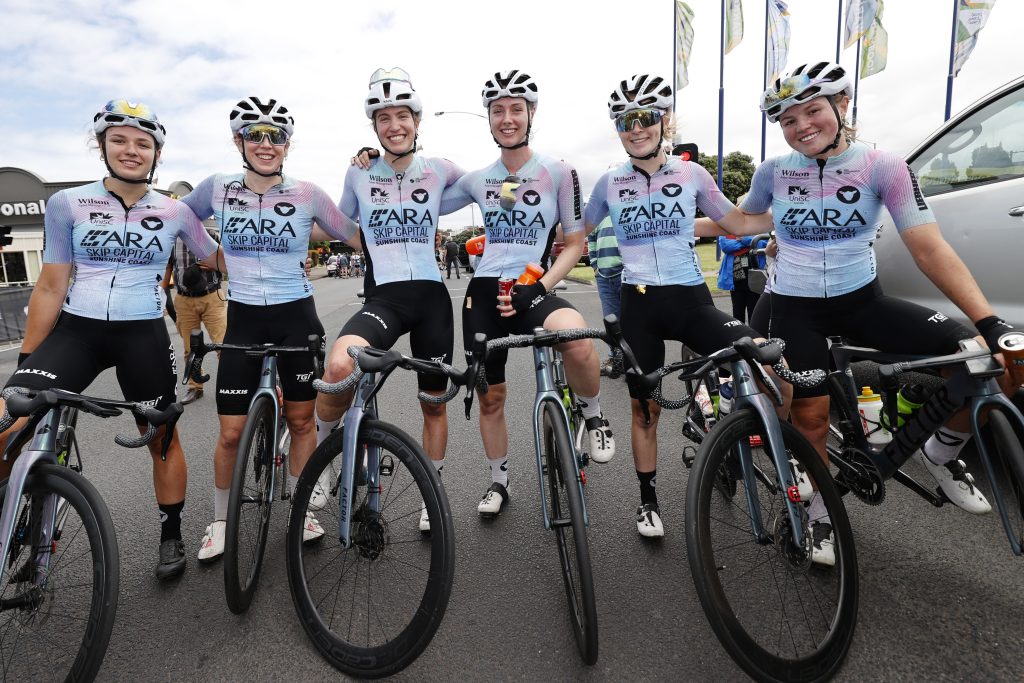 Sophie thanked her ARA Skip Capital riders for the team effort that brought home the win.
"To be honest I'm just shocked, I hoped it would happen today but I didn't really believe it until I was over the line. I have to thank every single girl on this team, I did not touch the wind the entire race, I hid in the bunch, saved my legs. The girls road super aggressively and then set up the finish exactly how we wanted it so I'm super impressed and proud to be a part of this team."
"I was feeling pretty good (coming up to the line), I was staying in the saddle as long as I could. Seeing the other girls already starting their sprints, I felt confident that as soon as I hopped out of the saddle and really gave it a kick that I could finish it off to the line."
Sophie currently leads the overall GC with Lucie Stewart leading the Young Rider rankings.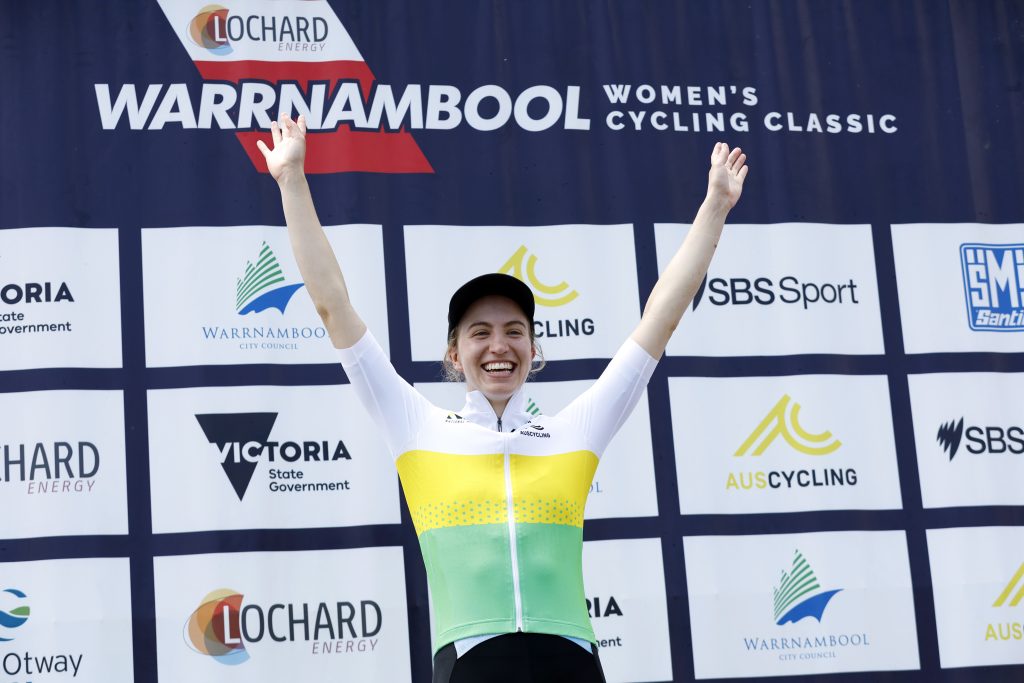 A successful day for our riders, while Saturday wasn't the day for our ARA Skip Capital men they backed it up with an impressive performance at the Warrnambool KFC Criterium with Kane Richards taking the win in a thrilling sprint with Declan Trezise placing 2nd.