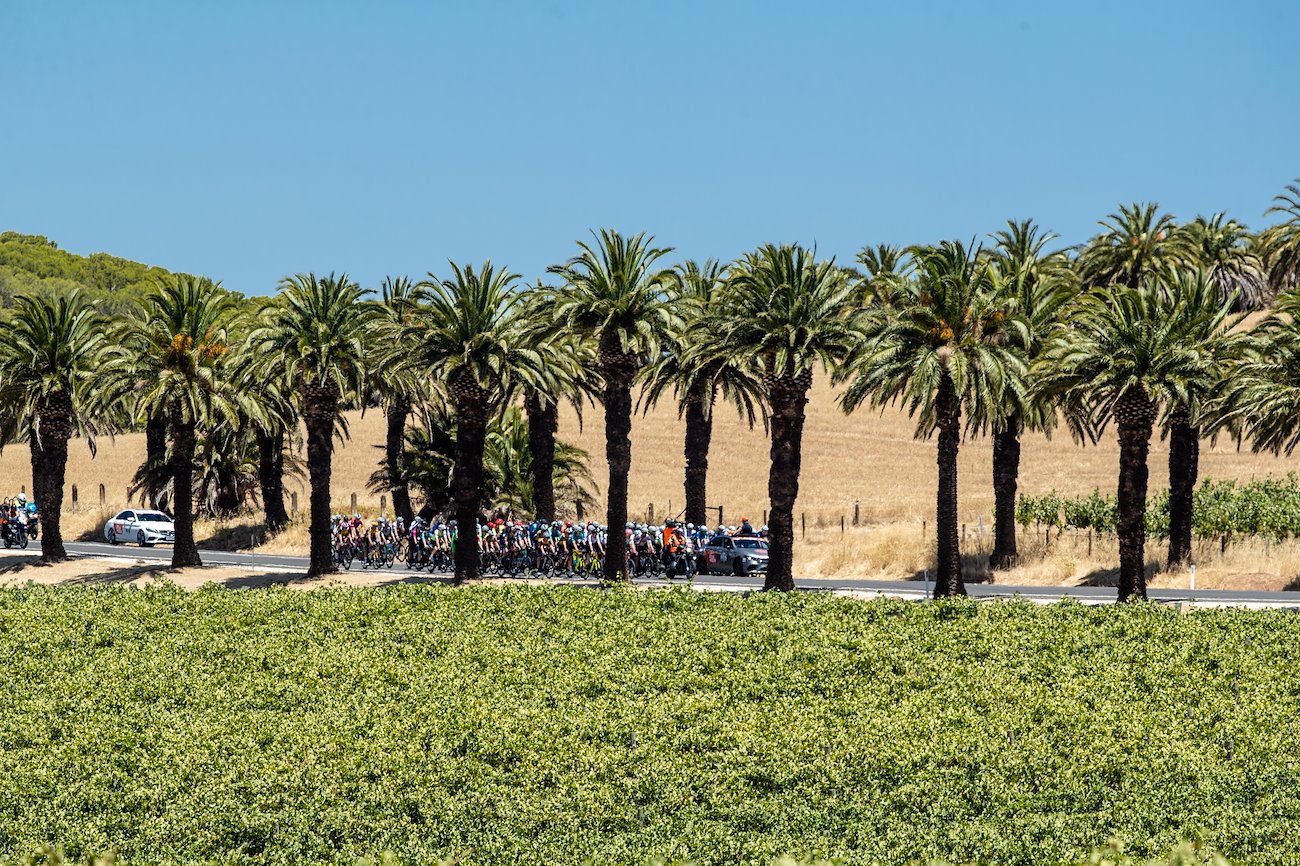 DOWN UNDER DIARIES.
Santos Festival of Cycling 2021 Roundup.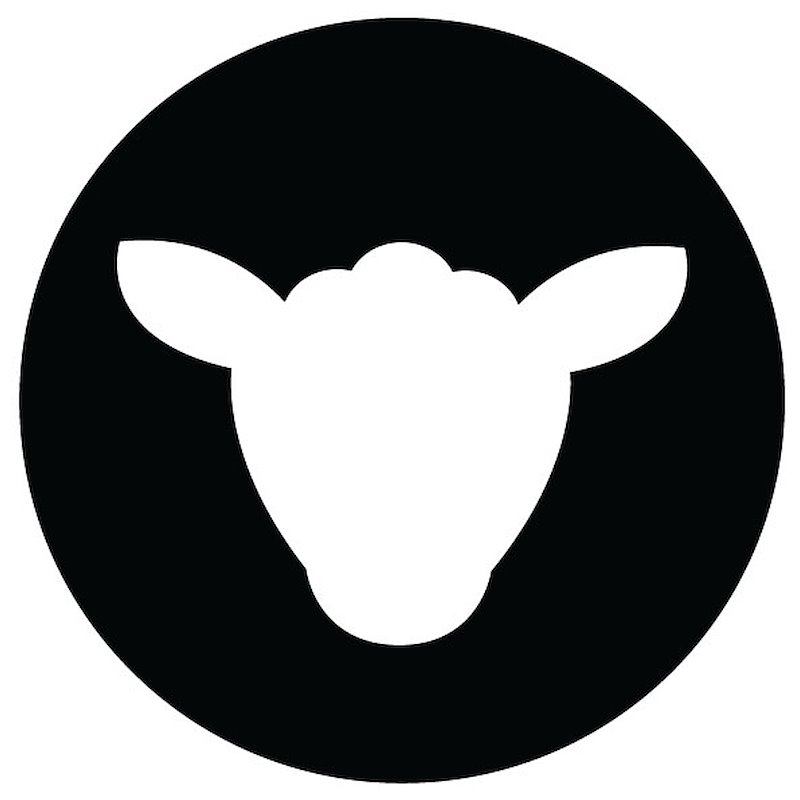 Who said three's a crowd …
Better known as the Tour Down Under, this year's Santos Festival of Cycling may have not have been as star-studded as in previous years. But with Peter Sagan and his Merry Men not on a handsome dime to come to Adelaide (it was actually because of the pandemic ; ), it was an opportunity for some of Australia's brightest and best young talent to showcase themselves on the big stage.
Among those riders were our three Black Sheep-sponsored teams: Specialized Women's Racing, who we have supported for the last four years, and new-to-the-family ARA | Pro Racing Sunshine Coast, with both a men's and women's team.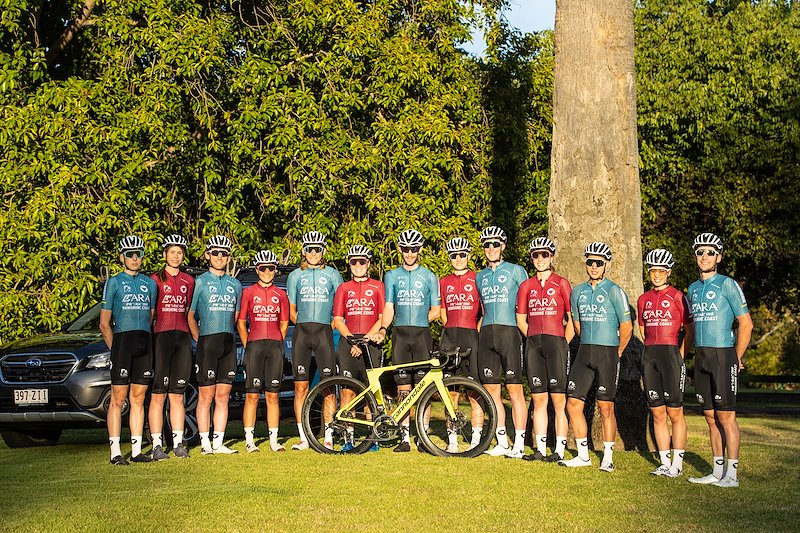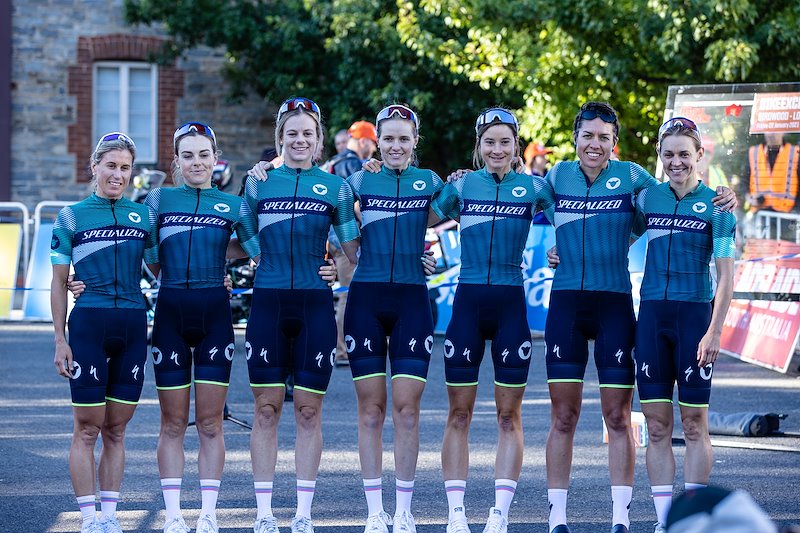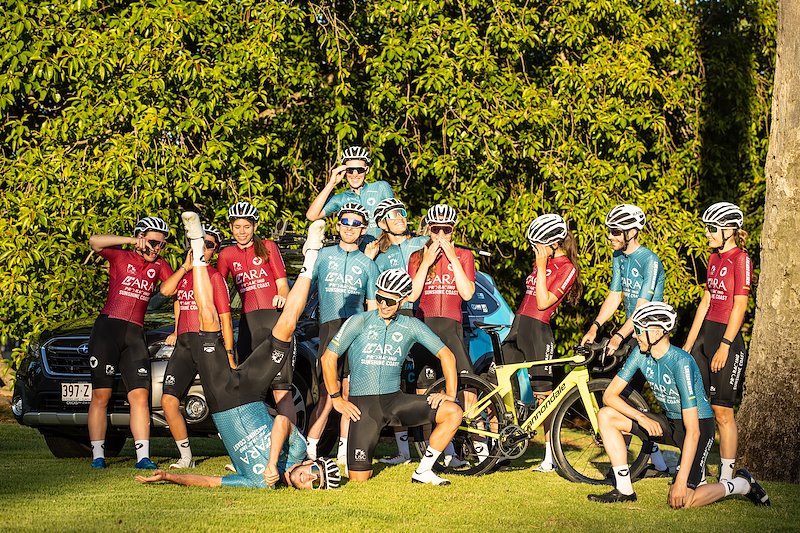 STAGE ONE. SEPPELTSFIELD- TANUNDA.
Twenty twenty-one was off to a flying start at the South Australian Cycling Festival. A staggering (but rather customary) 36 degrees and challenging circuit saw a reduced bunch of 12 go to the finish of the women's race. Anya Louw gave it everything for the prolific Ruby Roseman-Gannon who took out 2nd place for the ARA | Pro Racing Sunshine Coast Women's Team.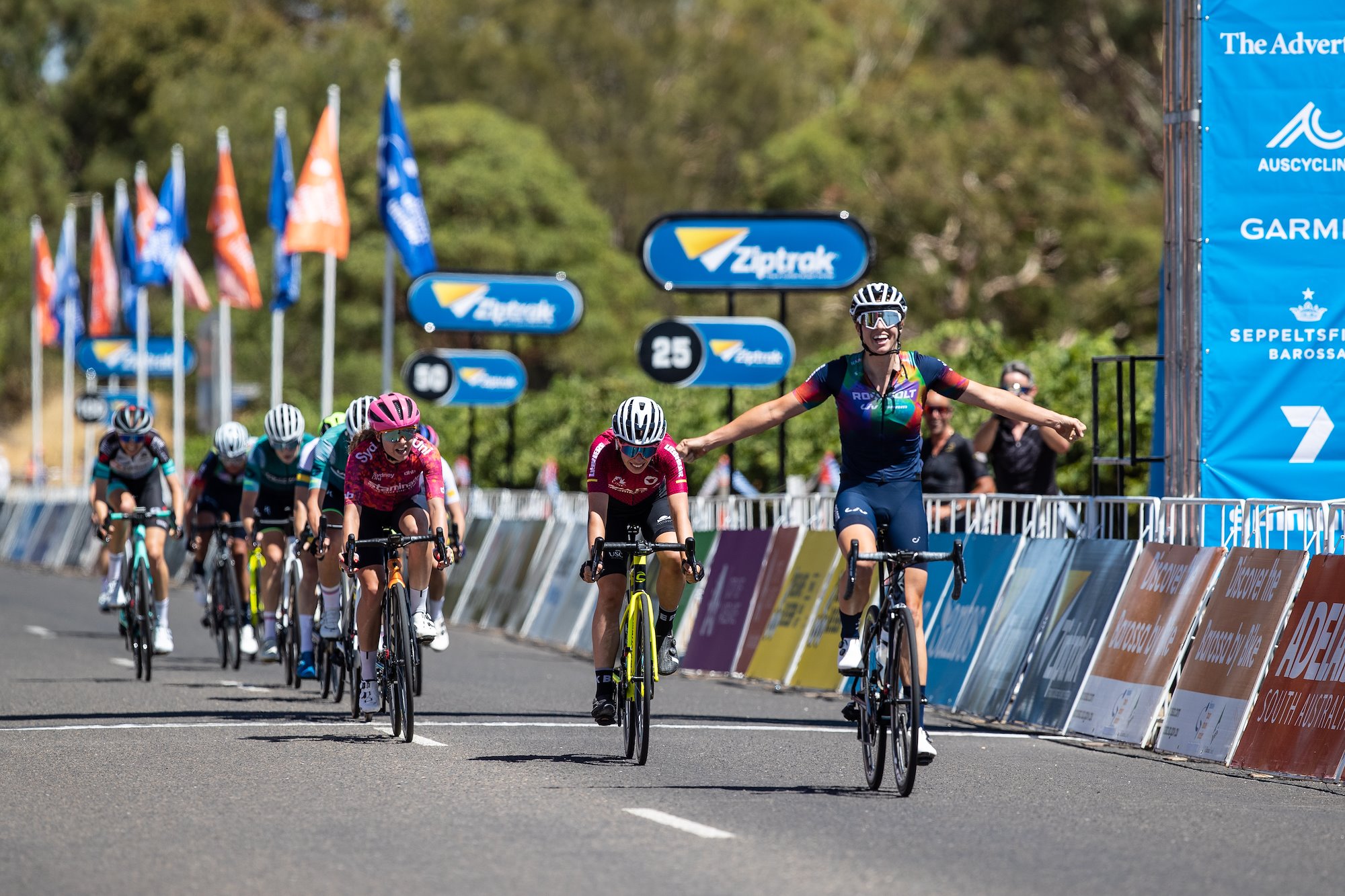 STAGE 2. BIRDWOOD-LOBETHAL
"Stage 2 was another hot one and a fast race. The race kicked off on the Fox Creek climb and I was stoked to be up there riding with some quality riders! The boys can't wait to race up Willunga tomorrow and give it a go!" ~
OLI STENNING (ARA | PRO RACING SUNSHINE COAST MEN'S TEAM)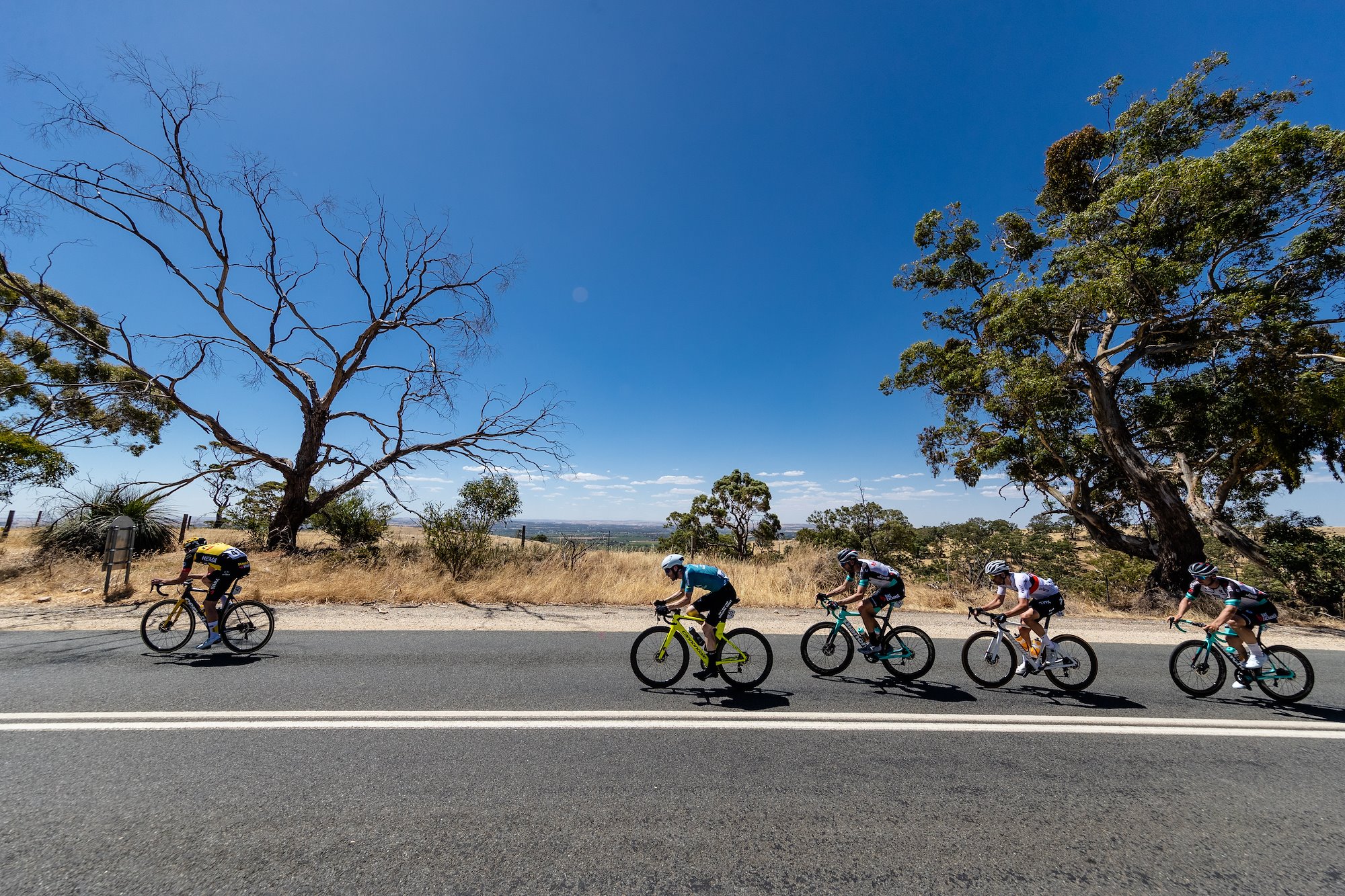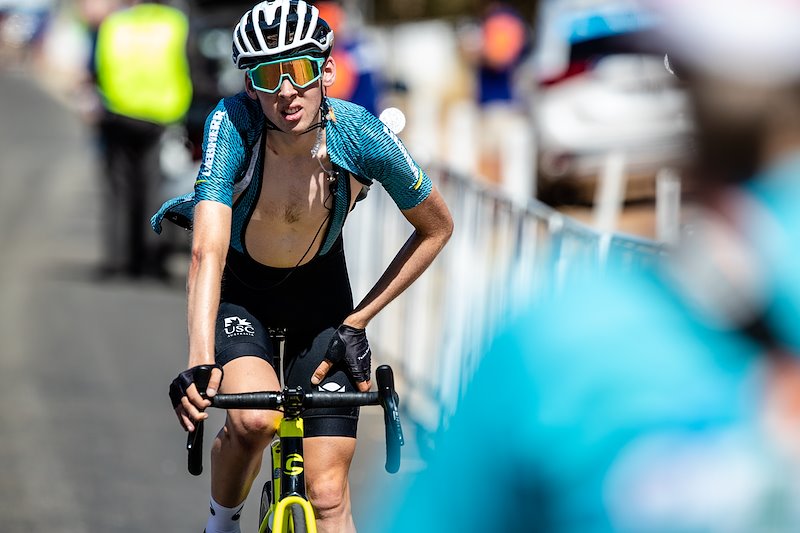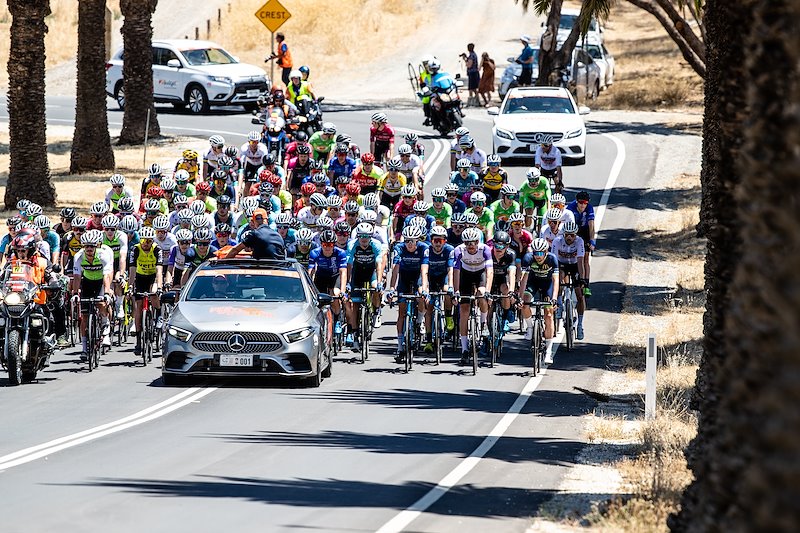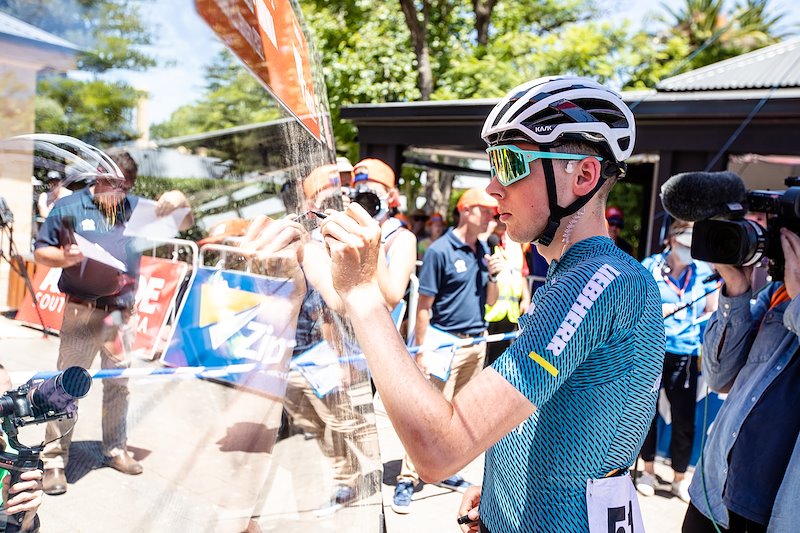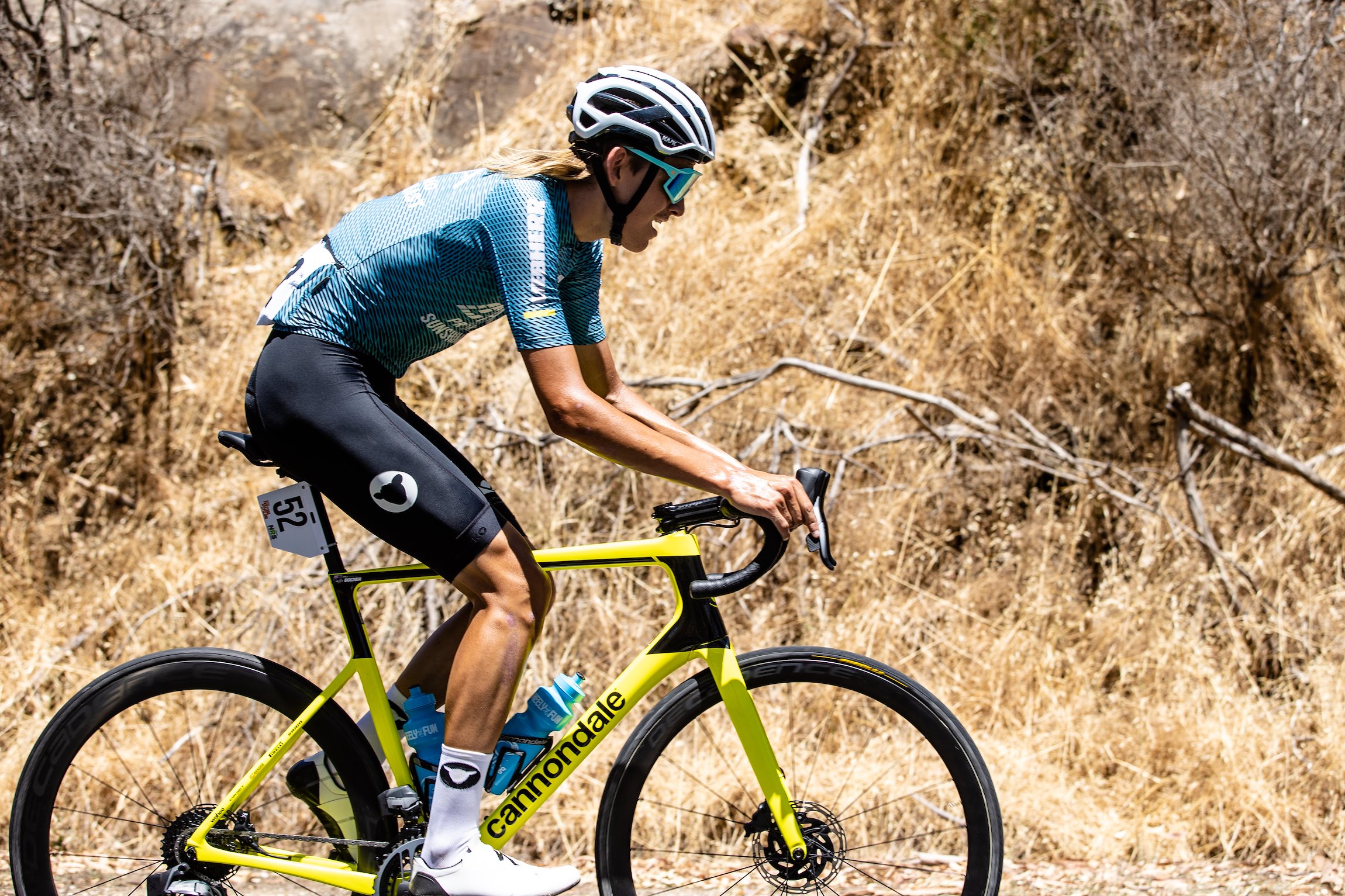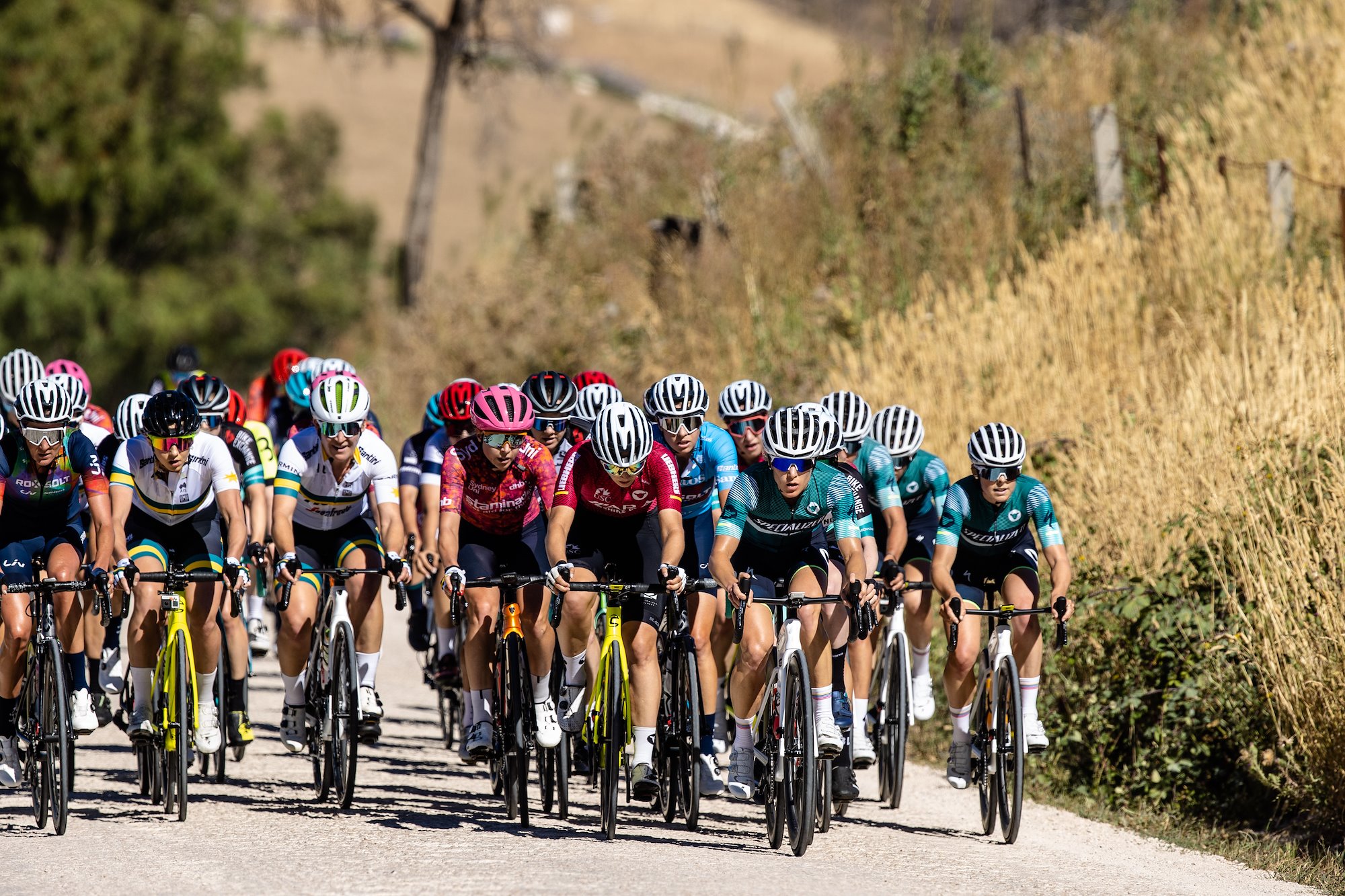 "The bookies had it as a sprint stage, and I think we were all surprised with the difficulty today unless you were Sarah Gigante who socially distanced herself on the QOM, and despite our best efforts, with Team Bike Exchange, to sacrifice riders, she stayed away for a classy win. Sometimes a solo effort is more effective than a disorganised chase.
Proud of the team today and our ability to mix it with the Australian/World Champion track pursuit team to take another 4th place. Tomorrow is the Queen's stage, way up the infamous Willunga Hill, will tickle".
~ MATILDA RAYNOLDS (SPECIALIZED WOMEN'S RACING TEAM)
Kudos, though, to Craig Wiggins and Angus Lyons from ARA | Pro Racing Sunshine Coast who were in the day's breakaway all stage, with the latter crowned Most Aggressive Rider.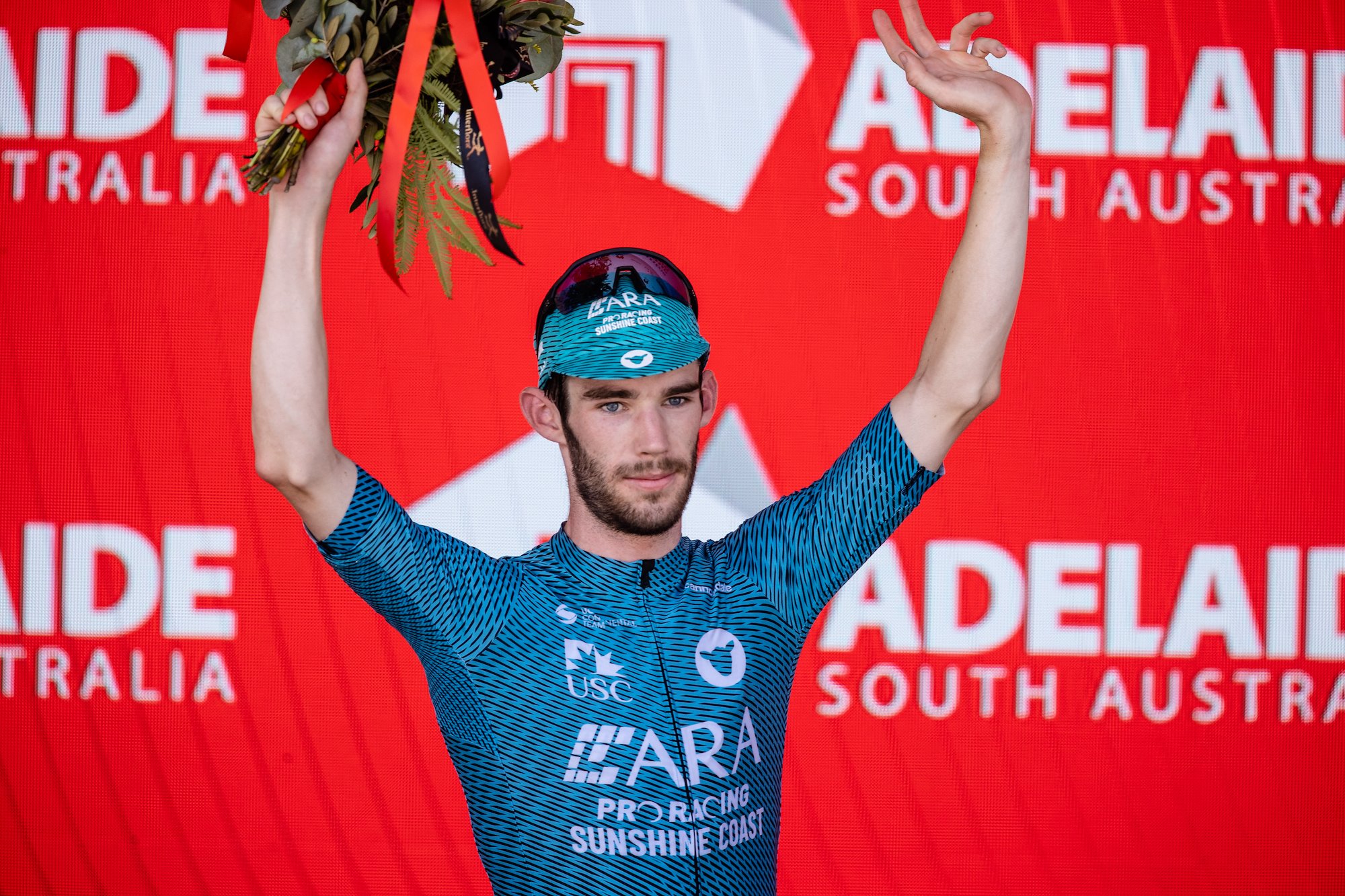 Earlier in the day, history was made with the women racing going over Willunga for the first time. It was a gigantic performance from Sarah Gigante to win the stage. But both ARA | Pro Racing Sunshine Coast and Specialized Women's Racing were represented in the top 10, with a brave Laura Luxford fourth and Ruby Roseman-Gannon fifth.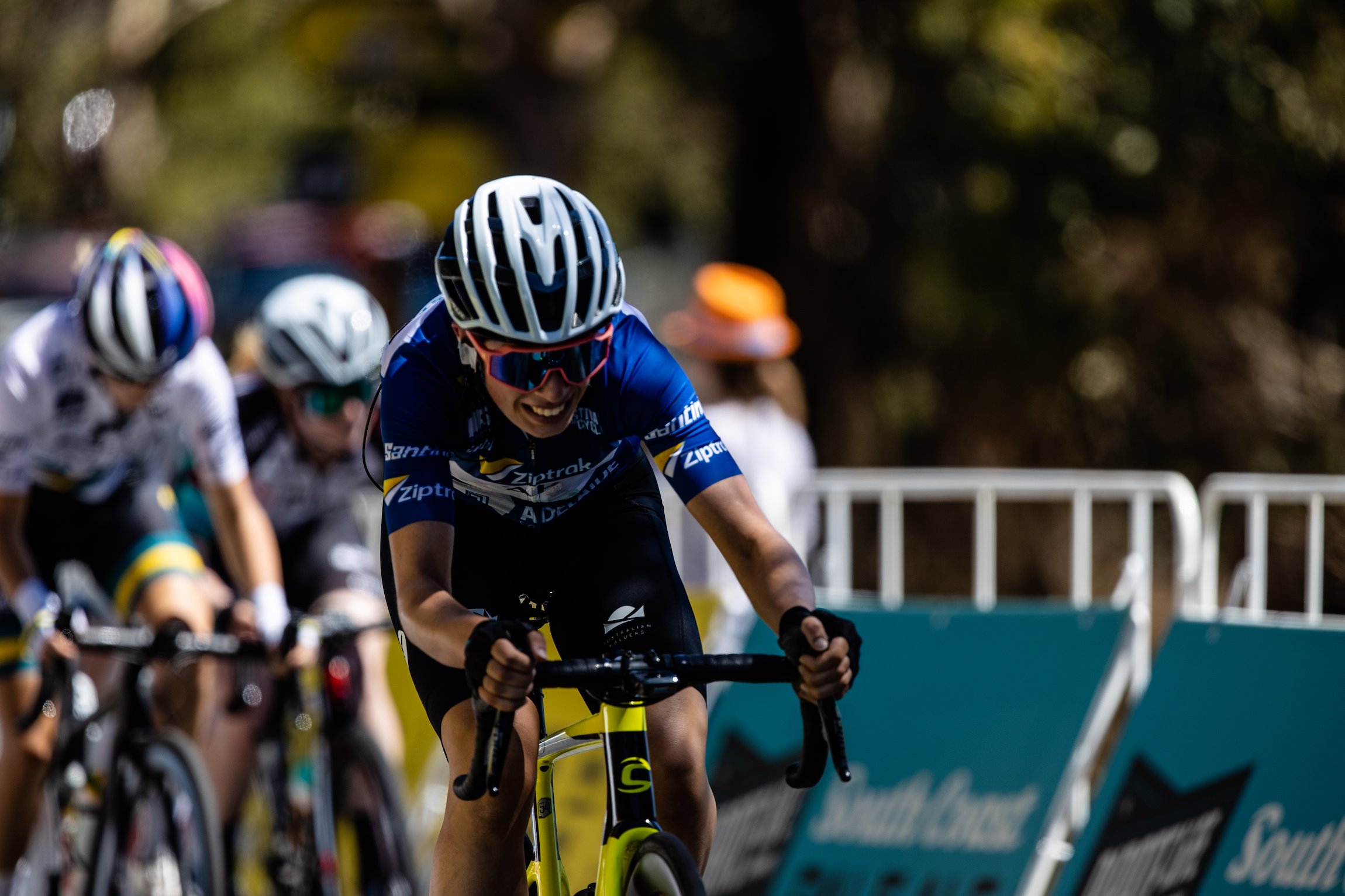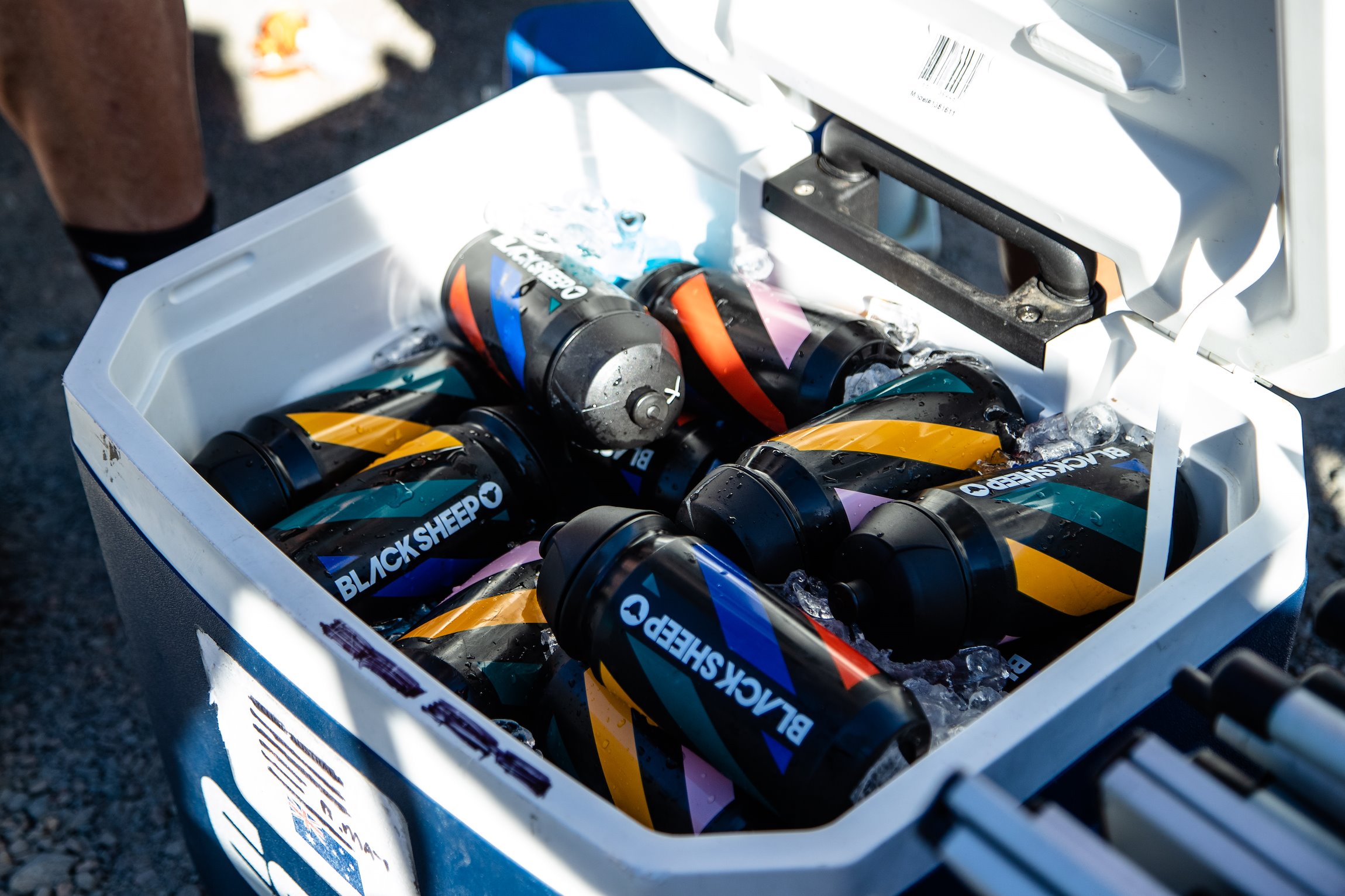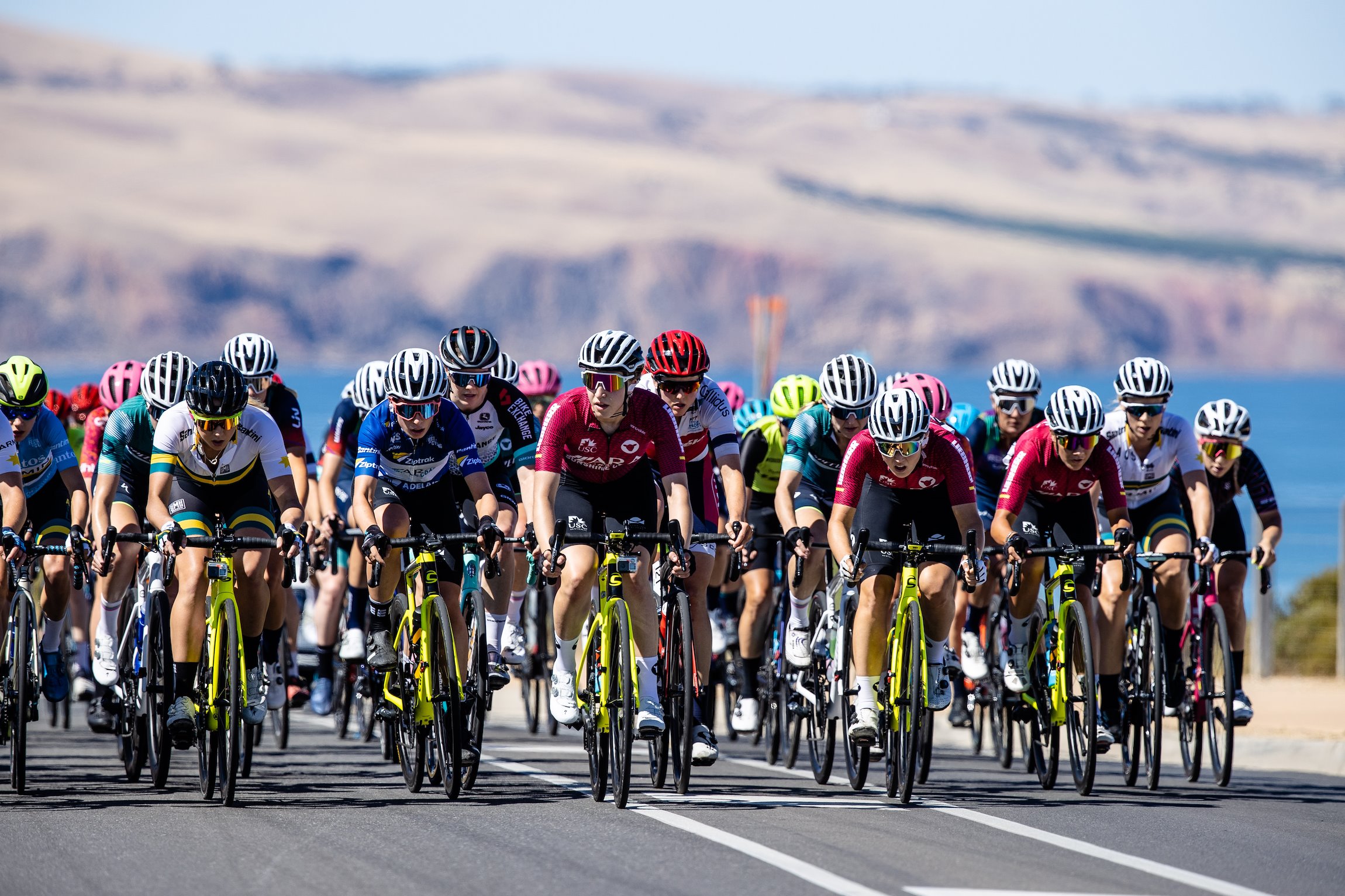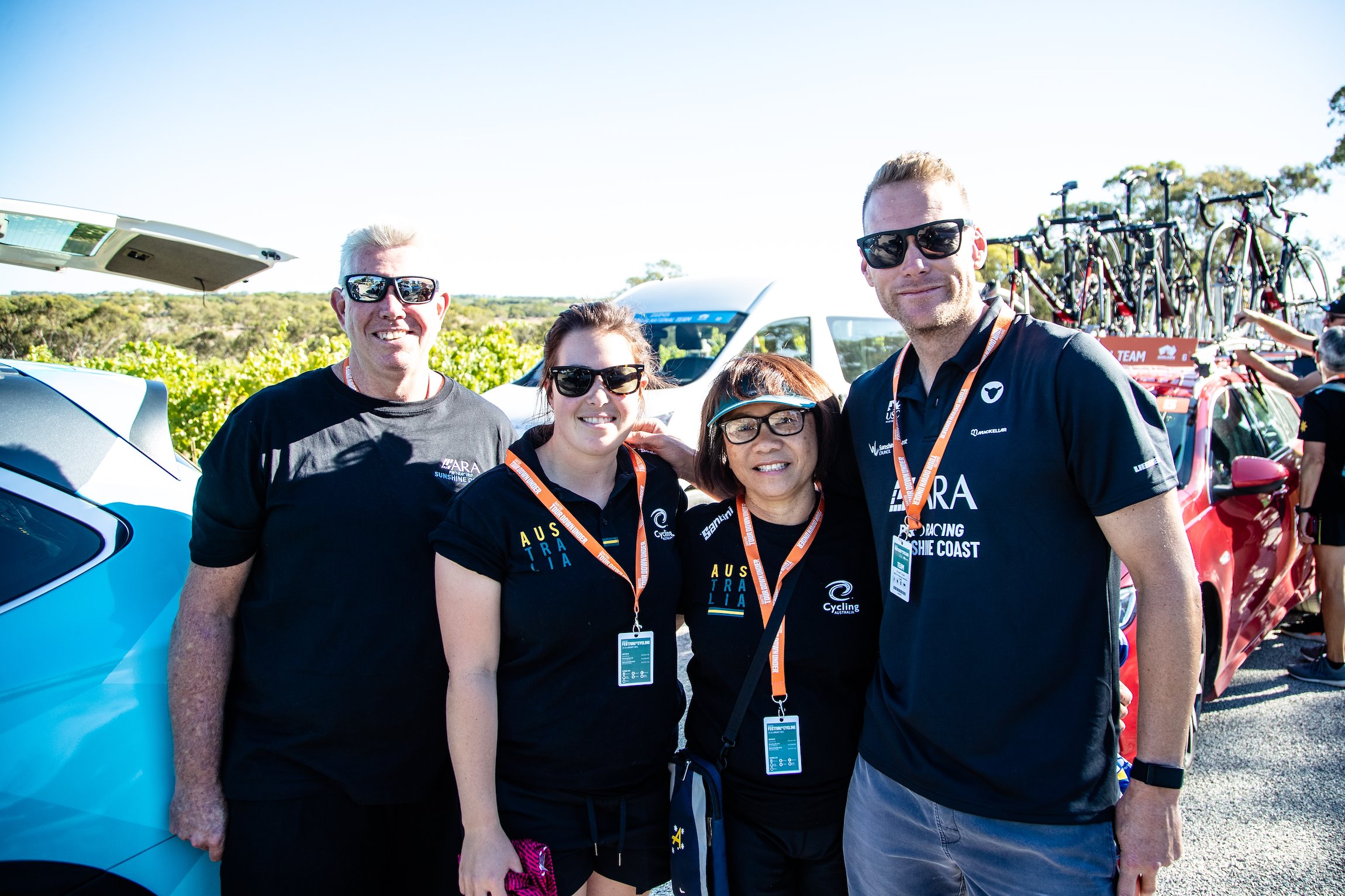 "The temperature is getting hotter here and so is the racing! Our team is really stepping up to support Ruby and we can't wait to finish off the job tomorrow." ~
LAUREN PERRY (ARA | PRO RACING SUNSHINE COAST WOMEN'S TEAM)
"A 42 degree day had me feeling like a salmon that'd been tossed back but missed the water and was still on deck. It was one of those days I had to remind myself I've had some of my best races even when you feel like you're getting dropped in the neutral zone." ~
MATILDA RAYNOLDS (SPECIALIZED WOMEN'S RACING)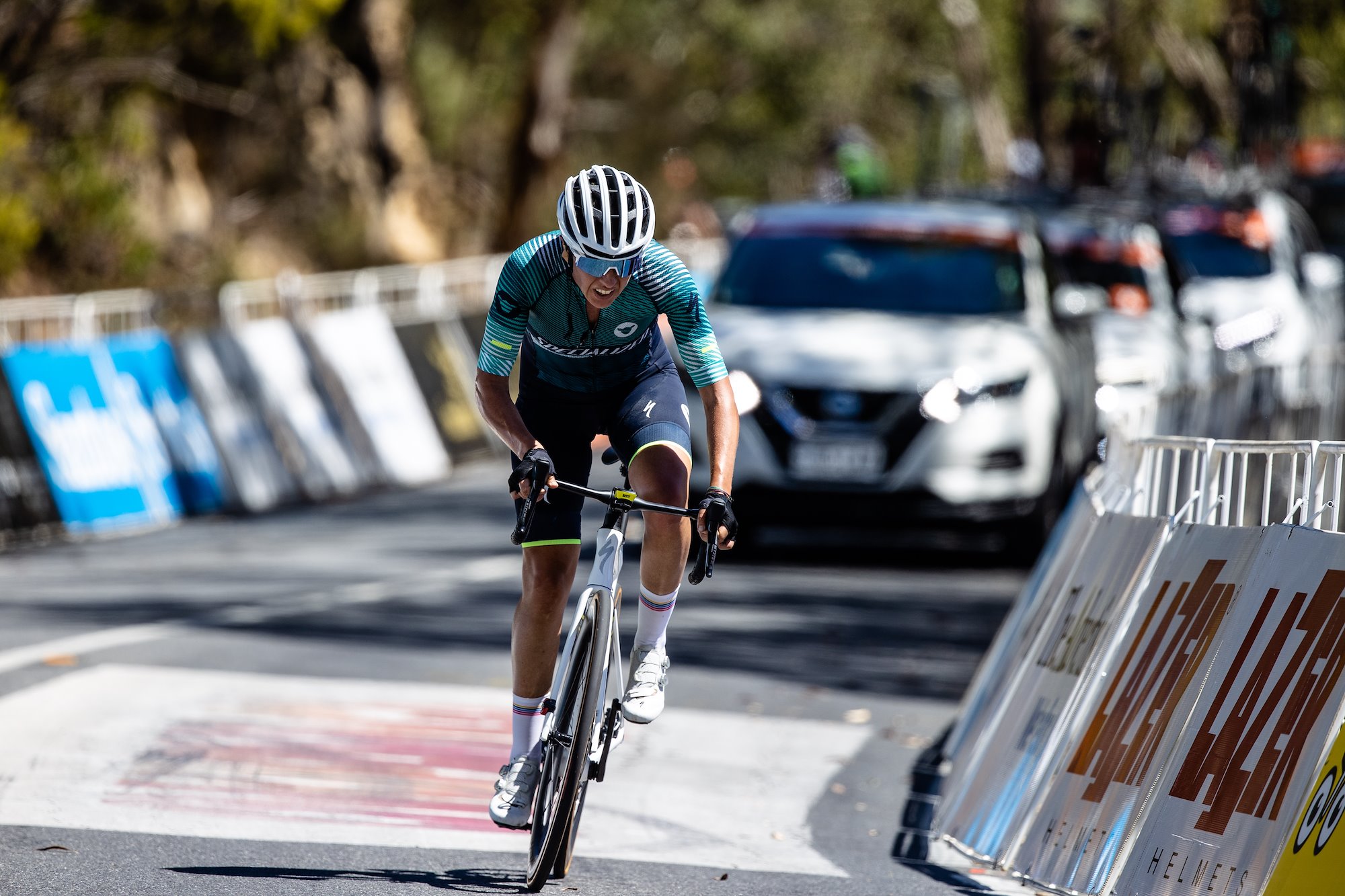 "The team did an amazing job shutting down a number of dangerous attacks to put us in a great position at the bottom of the infamous Willunga Hill. I couldn't quite bridge to the main group who really were the creme de la creme of the day, but I'm happy with how I'm climbing, and even more proud of the team getting new recruit Laura Luxford into 4th place. It was the inaugural stage for the women to be racing up Willunga and here's hoping it won't be the last." ~
MATILDA RAYNOLDS (SPECIALIZED WOMEN'S RACING)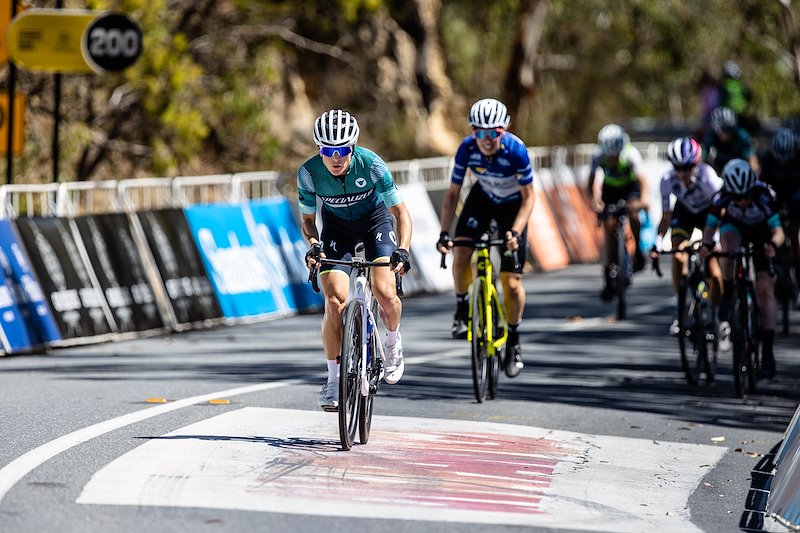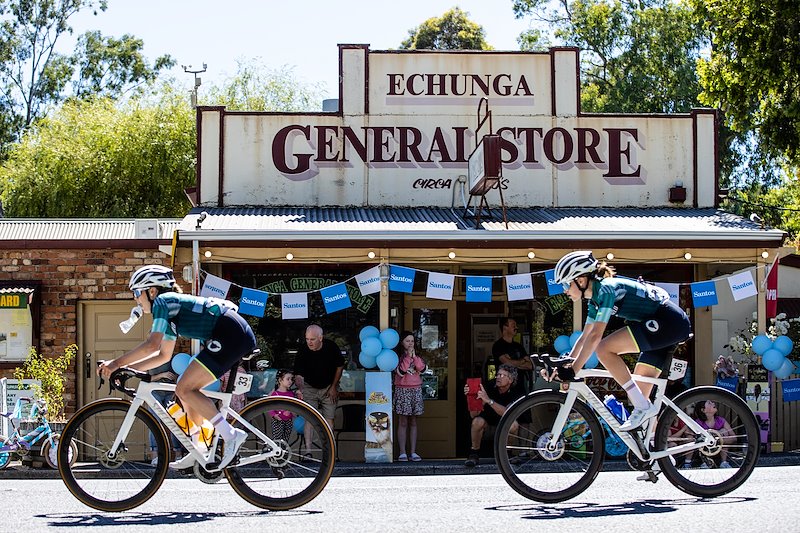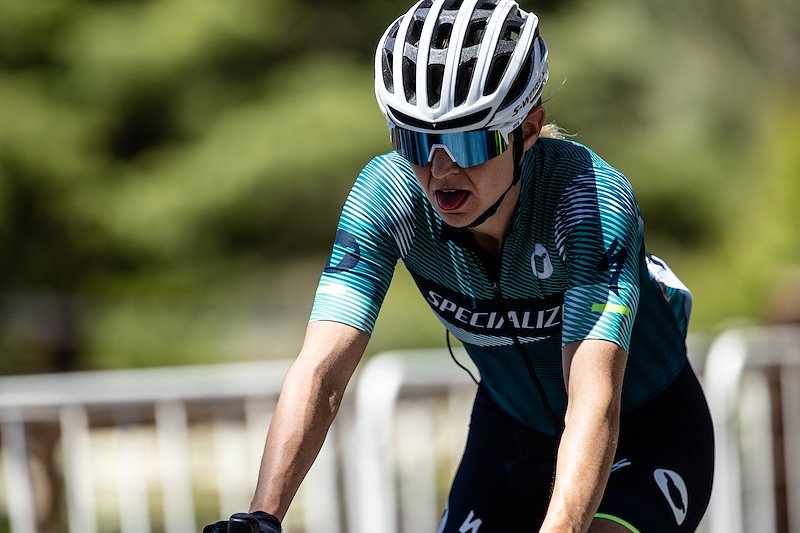 Stage Four. Victoria Park
The sprawling Victoria Park was the host of this 1km circuit where Australia's Tokyo-bound track sprinting women's and men's teams were expected to set things alight from the gun.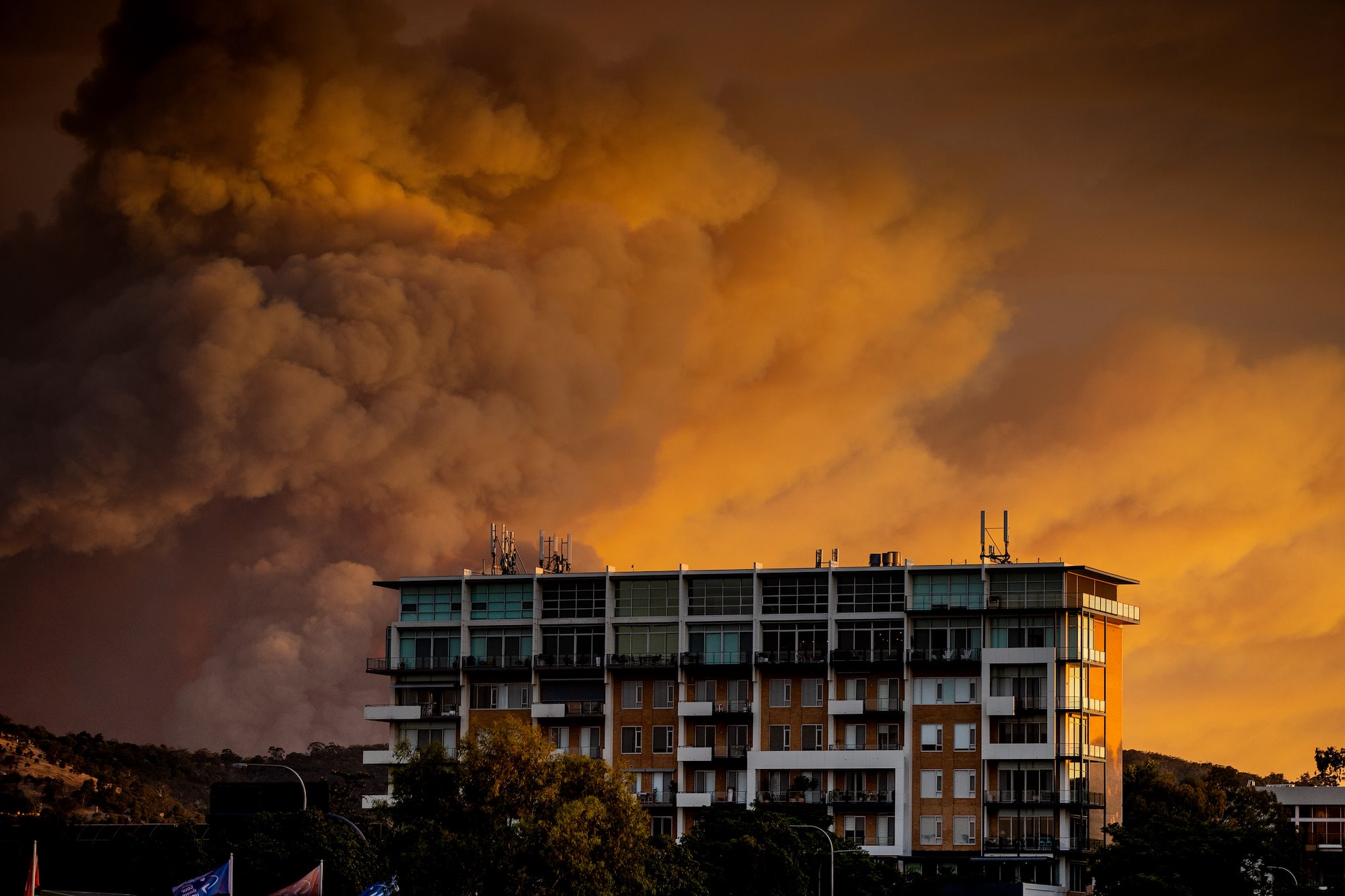 SIXTY KM AN HOUR INTO THE CORNER, BRAKE HARD AND THEN A SPRINT TO THE LINE …
That's all it would take to win Trek Stage 4 after a blistering criterium around Victoria Park. Literally blistering, with the temperatures topping 46 degrees celcius and a fire lurking in the background.
Both Specialized Women's Racing and ARA | Pro Racing Sunshine Coast Women's Team gave themselves the best chance at the stage win today. But even a clipped pedal on the last corner couldn't stop the Australian track pursuit team delivering Georgia Baker to the finish line. With Ruby Roseman-Gannon from ARA | Pro Racing Sunshine Coast, second, taking out the Sprinters Classification and 3rd overall on General Classification.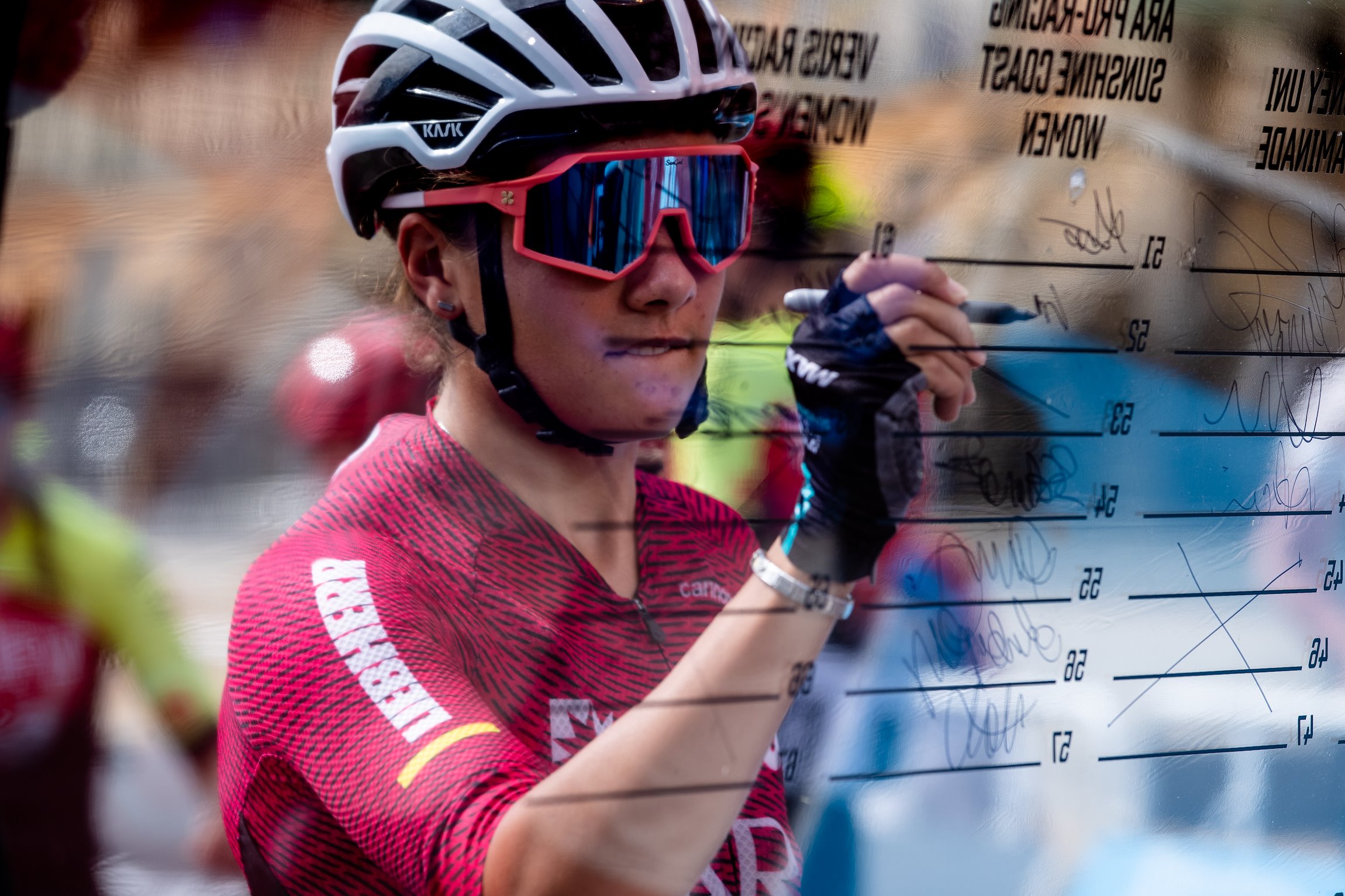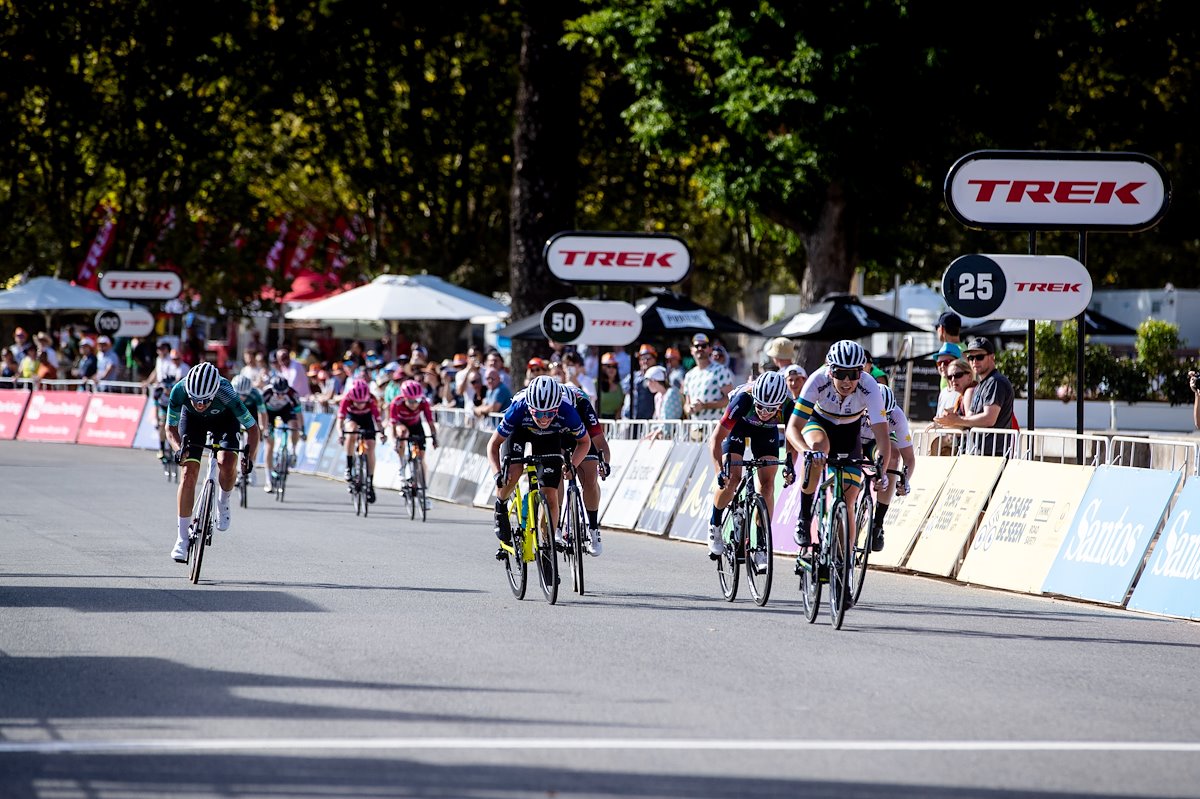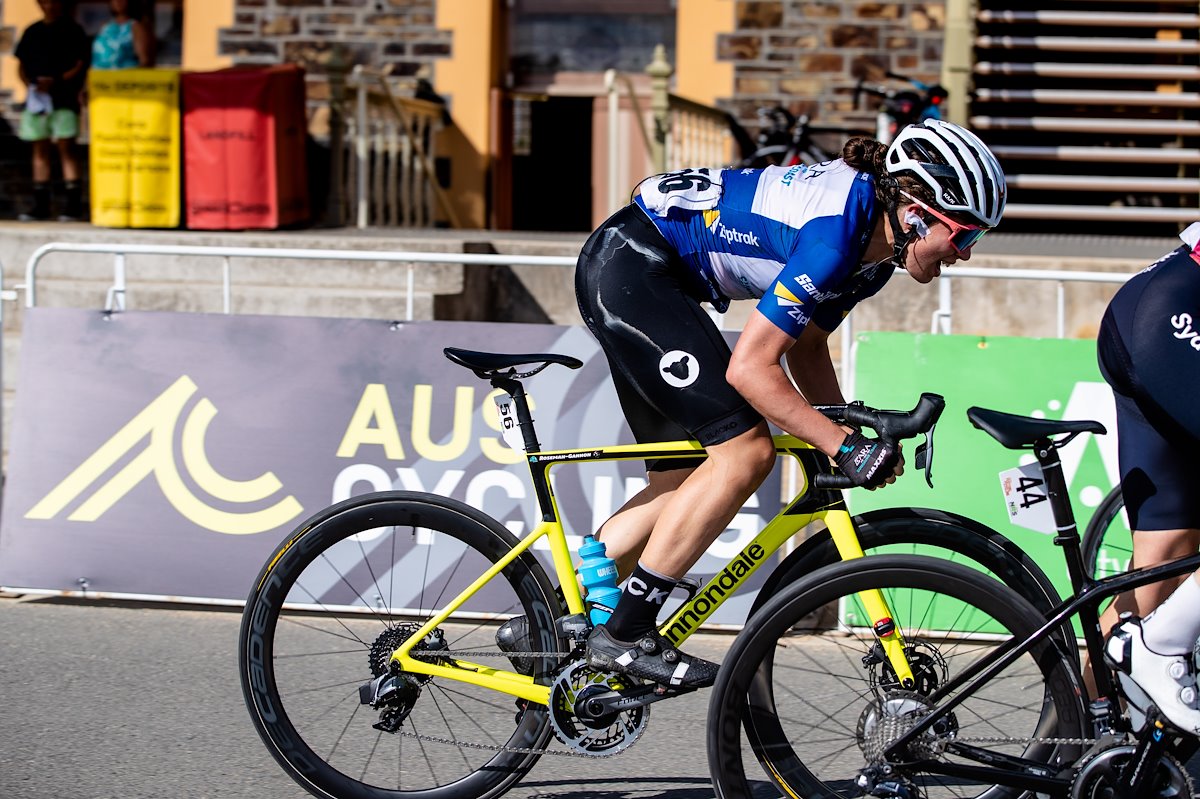 To round the tour off, Specialized Women's Racing's newest member, Laura Luxford, took out fifth on the GC. Not bad for the new recruit. We have a feeling there are big things to come from Specialized Women's Racing in 2021.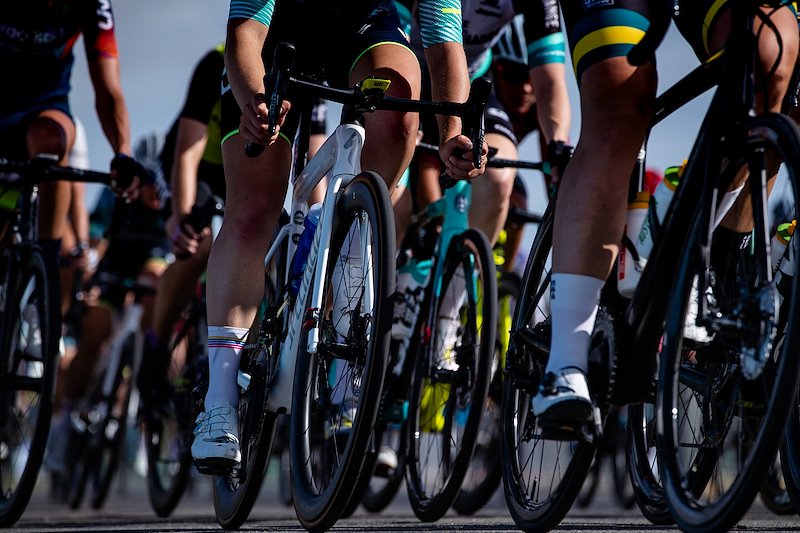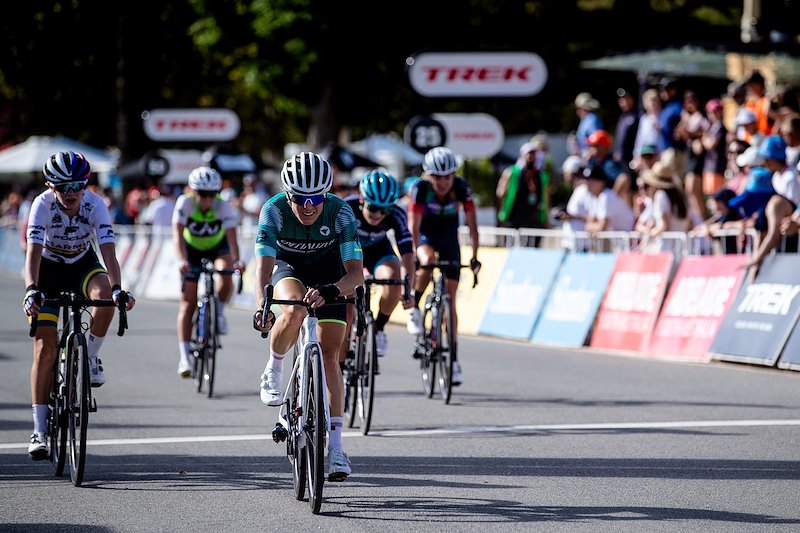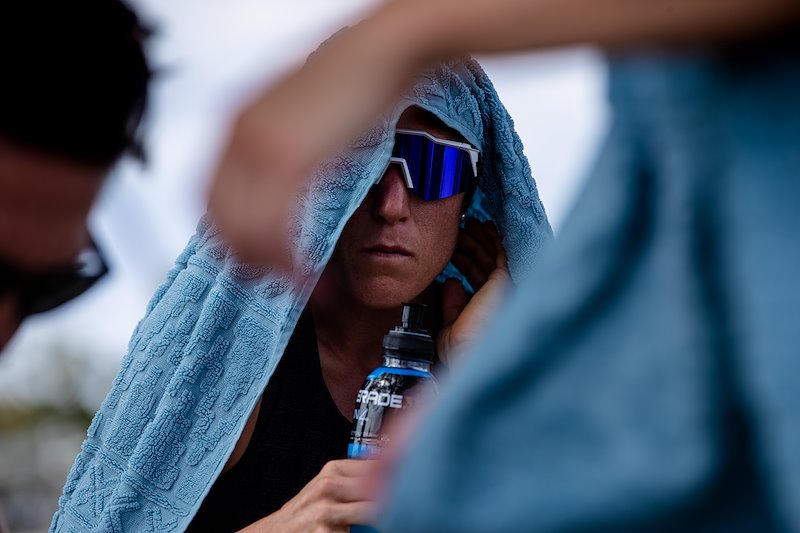 "The Final Stage; and this one goes out to all our amazing support staff, sponsors and the incredible Santos Festival of Cycling event organisers for somehow putting on a world-class event amid a pandemic." ~
MATILDA RAYNOLDS (SPECIALIZED WOMEN'S RACING)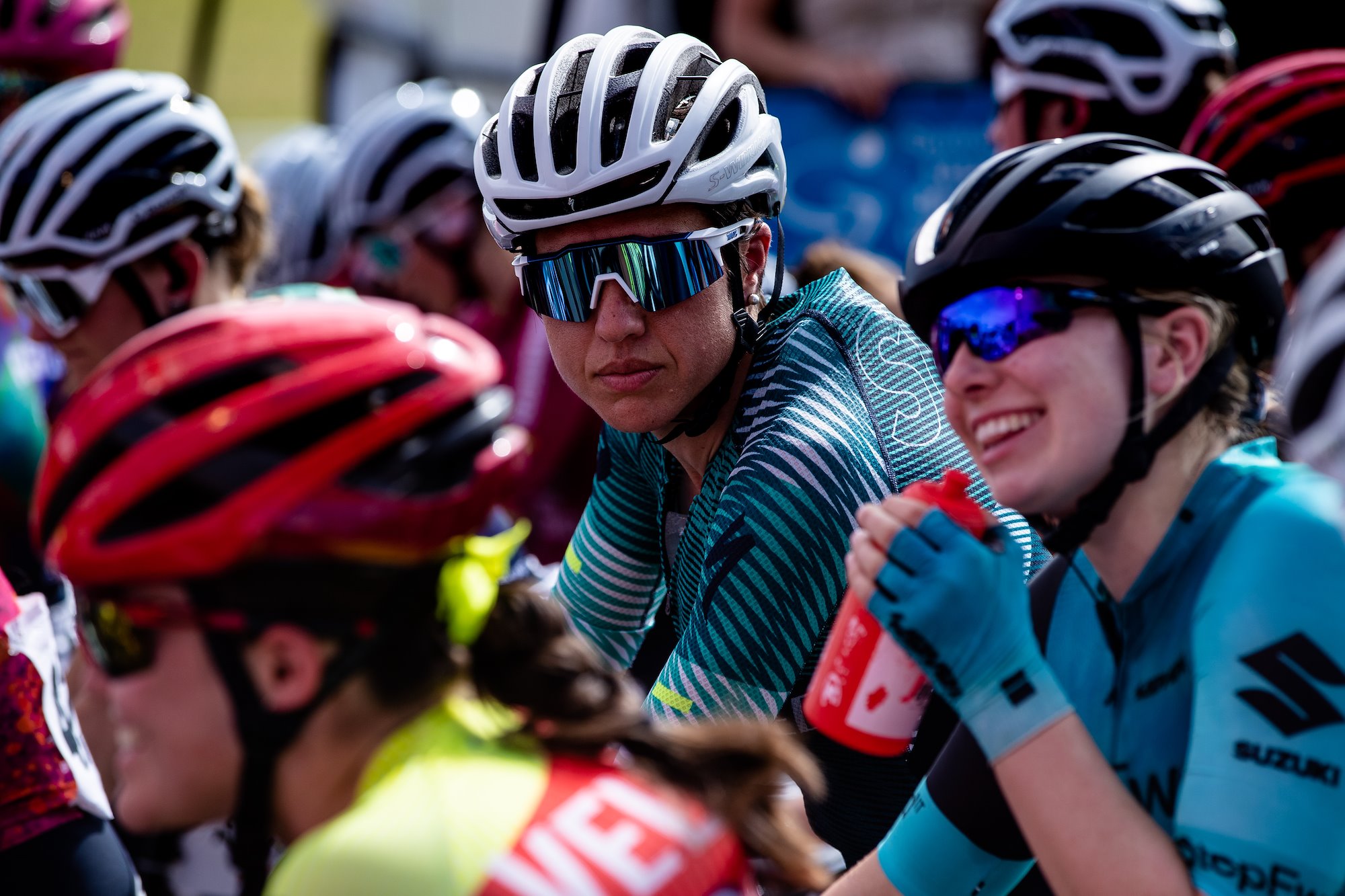 Footnotes
Glen Murray (Korupt Vision)