Last Thursday kicked off the Oceania Road events as part of this year's Brisbane Cycling Festival followed by Sunday's National Road Series Tour de Brisbane.
Riders came away with four Oceania titles for Sophie Edwards, Brady Gilmore, Issy Carnes and Wil Holmes and a National Road Series win for Brady Gilmore alongside several podium places.
Finishing the weekend with a bang Brady Gilmore claimed the National Road Series victory in a tight finish on King St for the Tour de Brisbane.
"There's nothing better than crossing the line first it makes all the hard work you do worth it!"
"It's been an awesome week to win the TT at Oceania's and Tour de Brisbane after just missing the Oceania Road Race win, next week we're off to Europe to kick off the euro season."
Chloe Moran placed 3rd in the National Road Series Tour de Brisbane for the women.
Congratulations to our ARA I Skip Capital teams on a huge team effort over the weekend.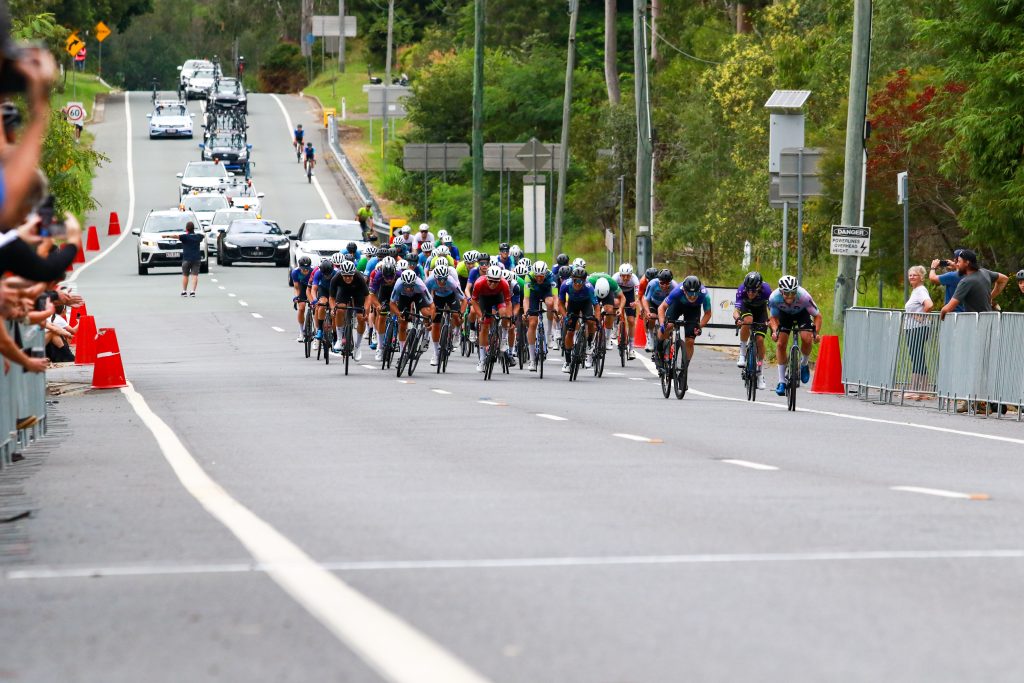 Sophie Edwards sprinted home to win the 2023 elite women's Oceania Road Race Championship on Saturday.
Our ARA I Skip Capital ladies played the closing moments of the race perfectly, launching Sophie to her second noteworthy road victory in Australia this year.
"It was a hard day out there, so I am so glad to finish it off for the team," Sophie said.
"We had quite a few different cards to play. We have some strong climbers and some girls that are strong time triallists that could have got into a breakaway, and a couple of us are good sprinters.
"We just worked really well together to communicate with a lap to go and work out how we would manage the finish."
Thursday saw clean sweep for the U23 podium with Brady Gilmore, Hamish Mckenzie and Oliver Bleyddn claiming the top steps plus Issy Carnes with the U23 fastest time even with a crash on course.
Riders are now preparing to head to Europe with most of the team departing early April for a huge racing block with more than 70 race days.
Brisbane Cycling Festival – Road Results
Oceania Time Trial
1st U19 Men – Wil Holmes
1st U23 Men – Brady Gilmore
1st U23 Women – Issy Carnes
2nd U23 Men – Hamish Mckenzie
3rd U23 Men – Oliver Bleddyn
ALÉ King St Kick It
3rd Elite Women – Alex Martin Wallace
Oceania Road Race
1st Elite Women – Sophie Edwards
2nd Elite Men – Brady Gilmore
2nd U23 Men – Brady Gilmore
3rd U23 Men – Declan Trezise
2nd U23 Women – Issy Carnes
3rd U23 Women – Sophie Marr
National Road Series – Tour de Brisbane
1st Elite Men – Brady Gilmore
3rd Elite Women – Chloe Moran